Black Belt Club
Seminar schedule for our Black Belt Club members. For more information on Black Belt Club, please see the front desk. Our Black Belt Club seminars will be featured twice a month and will follow a separate specialty BBC curriculum. From time to time, BBC students will perform the material learned at graduations and demonstrations!
All BBC members meet for the Fridays listed below at 7 pm for 1 hour
​
10/4 Nunchaku/Fan
10/18 Nunchaku/Fan
11/1 Nunchaku/Fan
11/22 TBD
​
BBC is preparing for the Showcase so it is VERY IMPORTANT that students attend all BBC seminars as they have special roles in the show. Please inform us if you cannot make a session.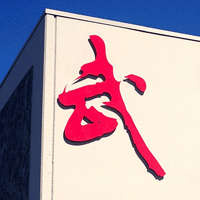 November's Monthly Theme for Children's Martial Arts: GRATITUDE
Our theme this month will be GRATITUDE. We will be asking students what they are thankful for and to give appreciation for all the little moments throughout the year and not just during Thanksgiving!
Big AC3 THANK YOU
​
Wow, thank you to everyone for making AC3's first fundraiser a sold out event! We raised over $15,000 from the dinner and an additional $9,000 outside the event! What a great start towards our goal of $500K by Spring 2020, but we still need your help! Please share your enthusiasm and spread the word near and far! If your company matches, don't miss out on that opportunity! With your support, we are confident we will reach our goal and provide the community a positive solution for our children. To all who donated to the silent auction, raffle and those that couldn't make it but generously gave, we thank you from the bottom of our hearts. If you intended to give but haven't gotten a chance yet, it's not too late! Another huge shout out to Lisa Boey and Susanna Kwan for co-chairing the event, and our deepest appreciation to Susanna & Larry Chu for sponsoring an incredible dinner and making it a success! Thank you again to Dave Beyer for the amazing photos! As we enter the giving season, share with friends and family and encourage philanthropy over material gifts this year. Together, we will make a difference for our children and our community!
Shop Studio Kicks!
​
With so many fun gifts and stocking stuffers, start checking off your list now & support your favorite small business! Boxing gloves paired with SK workout wear and a punch card are always a hit! Take care of those that take care of us - Moms, Dads & partners: give the precious gift of health and some "me" time! Always the right size, gift cards are the perfect gift for everyone on your list!
Upcoming NASKA Compete Martial Arts Tournament: 2/21- 23​
​
Just a reminder that this 6 "A" rated national tournament is quickly approaching and students interested in competing should inform the front desk in order to get approval from our coaches. FYI: their site will be updated shortly:
Thanksgiving Week Holiday Schedule
​
December Holiday Schedule