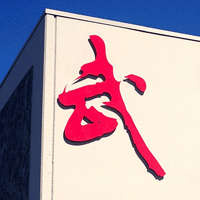 Black Belt Club
Seminar schedule for our Black Belt Club members. For more on Black Belt Club, please see the front desk. All BBC members meet for the Fridays listed below at 7pm for 1 hour
3/13 Nunchaku 4/3 TBA
3/27 Nunchaku Part 2 4/17 TBA
March's Monthly Theme for Children's Martial Arts: PERSEVERANCE
Our theme this month is PERSEVERANCE. We will discuss with students how they can demonstrate PERSEVERANCE in AND out of the studio!
BIG Congrats to Our NASKA Competitors!!!
Woot Woot to ALL our competitors who performed with skill, spirit and good sportsmanship in this 6 Diamond national NASKA tournament, and Mr. Branden would have been proud of them all! A huge shout out to Claire, Eva, Aleeza, Abby, Luka, Brendan, Claire, Aditya B., Adelynn, Lulu & Becks! For many of you that were considering competing - it's a great experience so definitely plan on next year!
BRING-A-BUDDY Easter Eggstravaganza: Saturday 3/28 (In Lieu of Regular Classes - SEE FLYER FOR DETAILS!)
Students are invited to bring their friends and join us as we celebrate Spring with our annual Eggstravaganza! Last year we had over 1300 eggs and each year we seem to top the year before! It's a great way to share the studio with all your friends! This is a free event but we ask each student to make a small donation and pick up 7-10 raffle tickets to support our future move to our new home!
Sign up at the front desk and don't forget to BRING A BASKET for you AND your friends!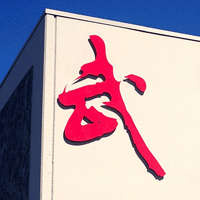 Location Update​
Our new home will be an amazing collaborative space shared between Studio Kicks and AC3, conveniently located right around the corner at 2490 Old Middlefield Way. To meet our goal to open this Fall, WE NEED YOUR HELP! Could you or someone you know help share your talents?
• Grant Writing
• Social Media Marketing
• Assist in Researching Potential Foundations, Angel Investors, Grants (small and large, local or not, potentially focused on culture, the community, education, family, wellness, or women owned organizations)
• Builders
• Corporate & local sponsorships (could range from a large tech company to your neighborhood bank or local business)
• Professionals open to pro-bono assistance (engineers, architects, etc)
• Local "Ambassadors" to spread awareness and get the word out! (Sharing with Mom's groups, PTA, colleagues, book clubs, play groups, scouts, music groups, etc)
• Fundraising of All Kinds (as simple as selecting "Asian Cultural Community Center" as your selected charity through Amazon Smile, naming opportunities, gifts of all sizes, starting a FB or crowdfunding page, etc!)