Black Belt Club
Seminar schedule for our Black Belt Club members. For more on Black Belt Club, please see the front desk. All BBC members meet for the Fridays listed below at 7 pm for 1 hour
2/7 Tiger Fist 3/13 TBA
2/28 Tiger Fist 3/27 TBA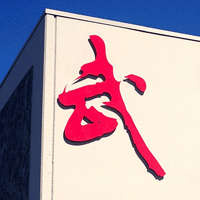 February's Monthly Theme for Children's Martial Arts: TENACITY
Our theme this month is TENACITY. We will explain what this means and challenge students to think about how TENACITY may be helpful in reaching their goals in AND out of the studio!
Happy Valentine's Day!
To help spread the love, two amazing deals you won't want to miss out on! Our big BOGO special on all fitness wear and SK apparel – buy 1, get 1 50% OFF! Grab a hoody for yourself and a tank for your sweetie! Our $49 Sweetheart Cardio Special makes a great gift! $49 for one month of Unlimited Cardio Kickboxing classes AND includes Martial Arts! Valid for new students only; must activate by 4/1/20.
SK Helps Our Community Celebrate Lunar New Year!
We're incredibly proud to support our local schools and neighborhood celebrations and huge thanks to ALL the students who joined us! We were featured in 8 celebrations in 10 days! These demos may seem casual to the observer, but it's an impactful way to help instill self-confidence and nurture public presentation skills with the kids – young and old! Check out our performance at Stanford Shopping Center on our FB page! (video credit: Yongmin Danny Choi (instagram:@_ym_official)
President's Weekend Holiday Schedule: February 14-17
Please note the modified holiday schedule, thank you!
Friday 2/14:8:45am K2, 4pm Youth - W,Y,O,G,P, 4:45pm Youth - Bl & Up, 5:30pm K1, 6:15pm Teen/Adult
Saturday 2/15: 8:45am K1, 9:45am Little Dragons, 10:15am Youth - ALL, 11am Teen/Adult
Sunday 2/16: regular schedule
Monday 2/17: 8:45am K2, 3:30pm Little Dragons, 4:45pm Youth - Bl & Up, 4pm Youth - W,Y,O,G,P, 5:30pm K1, 6:15pm Teen/Adult
Location Update​
Our new home will be an amazing collaborative space shared between Studio Kicks and AC3, conveniently located right around the corner at 2490 Old Middlefield Way. To meet our goal to open this Fall, WE NEED YOUR HELP! Could you or someone you know help share your talents?
• Grant Writing
• Social Media Marketing
• Assist in Researching Potential Foundations, Angel Investors, Grants (small and large, local or not, potentially focused on culture, the community, education, family, wellness, or women owned organizations)
• Builders
• Corporate & local sponsorships (could range from a large tech company to your neighborhood bank or local business)
• Professionals open to pro-bono assistance (engineers, architects, etc)
• Local "Ambassadors" to spread awareness and get the word out! (Sharing with Mom's groups, PTA, colleagues, book clubs, play groups, scouts, music groups, etc)
• Fundraising of All Kinds (as simple as selecting "Asian Cultural Community Center" as your selected charity through Amazon Smile, naming opportunities, gifts of all sizes, starting a FB or crowdfunding page, etc!)