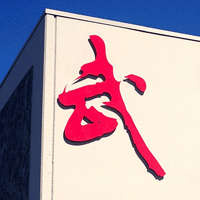 Giving Back to Our Community
It's a small part but we're doing what we can to support our community during these uncertain times. We were honored to encourage mental and physical wellness by donating free classes to all Greene Middle School families last week! We plan to donate to a different school each week (public and/or private) so if your school would like to be considered, please let us know!
20 for 20 extended through May
We're continuing this special offer through the end of the month! Coach Leo will offer 20-minute remote private lessons for $20 for our Wushu students this month. It's a wonderful opportunity to brush up on a specific form and fine-tune technique with a little extra attention. Please email for availability and to schedule.
SK SIP Challenge: Great Work!
We have been so impressed and inspired by your children's dedication and enthusiasm through our SK Challenge! Increased attendance, improved focus and listening, spreading kindness, appreciation, and helping with extra chores around the house has made us so proud. Our students continue to represent and stay strong during these tough times. Keep on earning those SK bucks while spreading positivity and staying healthy. Check out our Special Events page for the full challenge list.
NO Classes Memorial Day, Monday 5/25
Just a reminder there will be NO ONLINE CLASSES on Memorial Day. All other days remain the regular schedule, thank you!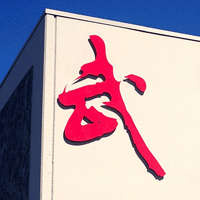 Shout Out to ALL Parent Participation Participants
We had SOOO much fun with you, thanks to all who joined our first-ever remote Parent Participation Day! We have several kids still trying to convince their parents to join Wushu, and NOW would be a great time to try a class! If you've ever been curious, please feel free to drop in a class anytime!
Thank YOU
On behalf of the entire SK staff, we'd like to say again how very much we appreciate your support and good vibes since the shutdown. It's been devastating for so many small family businesses, so please know during this "make or break" time – you've helped us make it this far and we thank YOU. Because of your continued membership, it's allowed our FT staff to remain and our PT staff to be supported as well. Thank you!!!
To All the Mamas
It's tough to be a modern Mom. Pile on the current situation, and you'll discover all Mamas have been flying through the day with their capes on 24/7 as Super Moms in overdrive. As a Mom, we LOVE having everyone together under one roof, even when it's forced family fun :) But it can occasionally drive us bonkers and we crave, actually need some "me" time to stay sane and keep the household running. It can be exhausting (for everyone of course) to have conflicting emotions at the same time. Happy yet sad, loving the extra family time but wanting solitude, and it's all okay. (This concept of feeling opposing emotions is actually a thing, called dialetics). Everyone needs time to call their own. For our students, Martial Arts have become this time. Even though they may not always listen as well on-screen, jump as high, and take extra water breaks – we've seen and you've shared how much it helps their stress levels and adds structure to their days. But let's bring this conversation back to Moms: remember to give yourself that time. Whether it's an extra walk around the block, 10 more minutes on the kindle, or a workout – remember it's not an indulgence but essential to your family's well being. Mamas – we warmly invite you to join us for a FREE class (Martial Arts OR Cardio Kickboxing). You deserve it and I promise you'll feel so much better physically and mentally after! Happy Mother's Day!