Black Belt Club
Seminar schedule for our Black Belt Club members. For more on Black Belt Club, please see the front desk. All BBC members meet for the Fridays listed below at 7 pm for 1 hour
1/3 TBD
1/17 Tiger Fist
2/7 Tiger Fist
2/28 Tiger Fist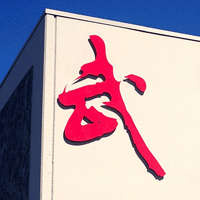 December's Monthly Theme for Children's Martial Arts: GENEROSITY
Our theme this month is GENEROSITY. We will chat with students about the different ways they can interact with others and consciously give in ways that are both good and helpful!
Upcoming NASKA Compete Martial Arts Tournament: 2/21-23
Just a reminder that this 6 "A" rated national tournament is quickly approaching and students interested in competing should inform the front desk in order to get approval from our coaches. FYI: their site will be updated shortly:
SK Performing in the Community for Lunar New Year!
We're proud to participate in these neighborhood celebrations and expect ALL students to join in the FUN! Students should wear silks or full uniforms and please allow ample time for parking and arrive on time.
​
• Sat 1/25, 10 am: Stanford Shopping Center's Lunar New Year Event – NO MARTIAL ARTS THIS DAY Please meet at 9:40 am and meet in the outdoor atrium area near La Baguette/Macy's Women
• Sat 2/1, 2 pm: Palo Alto Art Center (1313 Newell Rd.) Lunar New Year Celebration Please meet at 1:40 pm in the auditorium
President's Weekend Holiday Schedule: February 14-17
Please note the modified holiday schedule, thank you!
Friday 2/14:8:45am K2, 4pm Youth - W,Y,O,G,P, 4:45pm Youth - Bl & Up, 5:30pm K1, 6:15pm Teen/Adult
Saturday 2/15: 8:45am K1, 9:45am Little Dragons, 10:15am Youth - ALL, 11am Teen/Adult
Sunday 2/16: regular schedule
Monday 2/17: 8:45am K2, 3:30pm Little Dragons, 4:45pm Youth - Bl & Up, 4pm Youth - W,Y,O,G,P, 5:30pm K1, 6:15pm Teen/Adult
Cheers to a Joyful & Healthy 2020
​
We hope 2020 brings you much joy, laughter, and great health! We are honored to be part of your journey to a stronger and more energetic you! With all of life's stresses – make wellness a priority! Dedicate some time for better physical AND mental health. A bit of mental clarity and decompression goes a long way: your family, work and life depend on you and ALL will benefit!
I can hardly believe we are entering our 17th year in the community, and I am thrilled to share a lease has been signed for our new home! Although still pending city approval, the feedback has been very favorable and we are working hard to complete the process. This new space will house Studio Kicks and AC3 and it's a great location right around the corner on Middlefield! We are fundraising NOW, so please help spread the word so we can meet our goal to open Fall 2020! Sponsorships and naming opportunities are available; this includes art studios, benches, study rooms, and communal areas so please consider leaving a lasting legacy. Your gifts are tax-deductible to the extent allowed by law, and all gifts above $500 will be featured in AC3 as an active and generous supporter of our community. Please reach out to discuss corporate or foundation giving and THANK YOU for your support!
We rely on YOU - your kind referrals are the most important way to keep the studio buzzing and vibrant, so THANK YOU for sharing the studio with all your friends, colleagues, children's classmates, and family! Get them in and show them what SK is all about. Many of you have watched our programs with interest but make this THE YEAR that you get IN class! Though it may sound cliche' - our program has transformed lives. Just talk with some of the members around you. Many have reduced or eliminated the need for excess medication to help their bodies regulate, lowered their blood pressure, improved diabetes and many more conditions that they thought were not possible. Countless kids and teens have found their "place" to belong to and gained confidence, focus and learned to manage their stress & anxiety. Here's to making this THE year to be a stronger and healthier you, inside and out!